School News
Subscribe to posts
Join the After School Program for Family Technology Literacy Night, 5-7pm on Thursday, January 18.
The event is free and open to all RSU students and their families.
Come enjoy food, watch robotics demonstrations, see examples of student technology projects, and engage in f
un, tech-based activities for all ages.
There will also
be a parent workshop focused on helping your student navigate social media & the internet.
There will be several fun door prizes as well!
We hope to see you there!
All afternoon activities have been cancelled for today.  Our concert scheduled for tonight is being postponed until Wednesday at 6:30 p.m.
We are excited to report that Dominic Francis-Mezger, Lauren Burkhard, and William Brandley have all been accepted for AllStante!  These three competed with students all over the state; it was extremely competitive.  We have not had 100% of those who try out make it in the past.  Dom and William will be representing Searsport District High School on the trumpet, and Lauren on the flute.  Congratulations to our Viking Musicians!!  
The holiday concert scheduled tonight here at SDMHS has been postponed until Monday, 12/18/17 at 6:30 p. m.
Every year, students at SDMHS participate in the worldwide "Hour of Code" movement. It's a chance for students to explore coding in various formats, learning a new skill and honing their problem solving skills. With games, robotics activities, and even opportunities to practice coding real apps, students will get their feet wet with basic computer science. If you want to try it, feel free to check out the
SDMHS Hour of Code Website
(click through for link).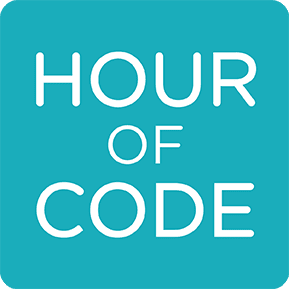 Dear Parents:
I am very sorry, but I need to cancel tonight's Round Table due to Principal Illness!  I will see you next month,  on December 19th @ 5:30.  
Sincerely, 
Marianne DeRaps
Principal
SDMHS
Parent Teacher Conferences are happening soon.  We will host conference times on Monday the 20th from 11:45 to 7:30 p.m.; and, we will have more on Tuesday the 21st from 11:45 to 3:00 p. m.
Grades 8-12 will host 10 minute conferences; and grades 6/7 will host 15 minute Team conferences. 
Please call Guidance to schedule a conference @ 548 - 2315
All RSU 20 schools will be closed 
Thursday, 2 November
, due to road conditions and safety concerns.
Ever try to write a novel? Our students have!
Students at Searsport District Middle/High School have participated in National Novel Writing Month (NaNoWriMo) for seven years now, and a new crop of writers is embarking on their novels. 
NaNoWriMo is a rich and creative experience that requires students to write as frequently as possible over the course of the month. This hard work deepens student investment in the process (and their finished products). At the end of November, educators and participants also report improved self-confidence, creative writing skills, overall writing skills, and time management.
The month will be full of fun NaNoWriMo events (and lots and lots of writing), but most exciting of all are the two NaNoWriMo Write-Ins! On Friday, 11/3 and Thurs, 11/30, student writers (and their chaperones) will take over the library participating in writing games, plot challenges, workshops and, of course, working on their novels! This is a fun opportunity for students to engage in their writing with their fellow writers in a creative atmosphere.
Permission slips for Friday's write-in are due ASAP.
Students who wish to participate in NaNoWriMo can contact Ms. Capwell to sign up.

RSU 20 Schools will be CLOSED Tuesday, 10/31.